Hello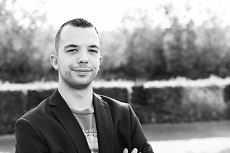 My name is Patrick de Brouwer. Geek, hacker, trainer, overall security entoushiast. My crime, is that of curiosity. Yours probably too, as you are visiting this page.

My work currently ranges from performing vulnerability scans and penetration tests, to creating course material for hacking classes and teaching. I also take care of several courses related to Ethical Hacking and practical classes related to hacking in different courses.

Aside the above activities, I often present live demonstrations related to hacking at events or workshops. Feel free to contact me if you're interested.

The clients I have worked with range from smaller companies to companies in the financial industry and governmental companies. Therefore I know how important your business or data might be. Don't think your network is secure, get it tested and make sure (most of) it is.
Events
I will be attending, or have attended the following events:

- 05-10-2018 => Privacy Expo 2018 (keynote speaker) (link)
- feb-2018 => Hackerhotel (workshop) (link)

Note: This list does not include all events.
Certifications
- 2010 => GIAC Certified Incident Handler (GCIH)
- 2017 => Offensive Security Certified Professional (OSCP)
- 2018 => Offensive Security Wireless Professional (OSWP)
Publications
Below you can find a variety of things that I have done in the past years.
Exploits / Vulnerabilities
- aug-2012 => Joomla! Component 'com_niceajaxpoll' 1.3.0 - SQL Injection (link)
- feb-2012 => phpDenora 1.4.6 - Multiple SQL Injections (link)
- jan-2011 => CompactCMS 1.4.1 - Multiple Cross-Site Scripting Vulnerabilities (2) (link)
- jan-2011 => CompactCMS 1.4.1 - Multiple Vulnerabilities (link)
- Exploit-DB Profile
Responsible Disclosure / Thanks / Hall of Fame
- Informatiebeveiligingsdienst, IBD (link) (picture)
- NCSC (picture)
- BUCH-gemeenten (pdf)
- Gemeente Veere (link)
- Several others have said thanks by e-mail :-) Nice responses are what keep me going.

- HackerOne Profile
Papers / Magazines / Articles
- jun-2017 => Article about Phishing - NOS Op 3 (link)
- oct-2016 => Interview Security Management vakblad (link)
- mar-2016 => Interview Nederlands Dagblad (link)
- feb-2016 => Interview Automatiseringgids (link)
- jan-2016 => Interview VPRO (about Mr. Robot TV show) (link)
Videos
Episode Brandpunt+
During my job I am responsible for guiding a few people that are diagnosed with a form of autism. I work at Northwave, and we provide help for ITvitae to get people back on their feet and educate them in cyber security. Brandpunt+ has dedicated an episode to this trajectory and I can be seen in this episode.
LINK
Met een CV in je PC, NOS op 3
This is an awareness video in which I talk about the dangers of malware and how easy it can be to become a victim of certain attack methods.
Security Academy, RTL-Z Ondernemerszaken
This video gives an impression about the Information Security Academy where I have worked for more than five years.
Hacking demo session, Kabisa
In this video, I explain how SQL injections work and show the dangers of using public Wi-Fi hotspots by demonstrating a rogue access point.